PRISMS Information Event 2019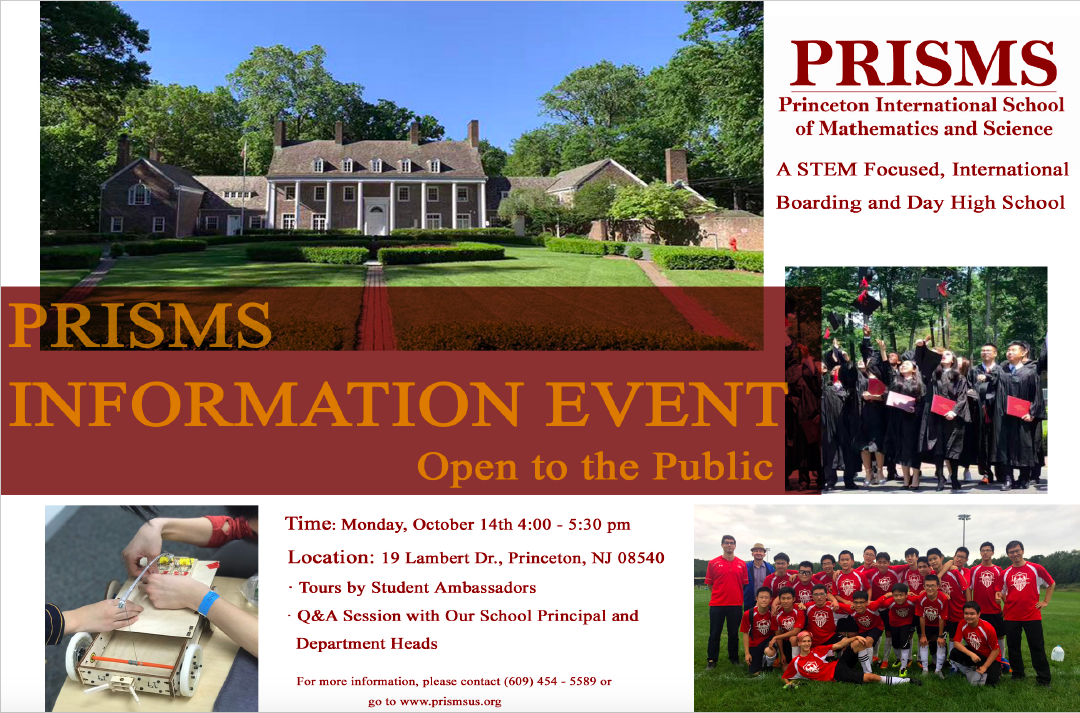 PRISMS Information Event (PIE) on Columbus Day (Monday, October 14) 4:00 – 5:30 pm
FAQs
Q: Where will the event be held?
A: We welcome you to PRISMS campus at 19 Lambert Dr., Princeton.
Q: What is the event about?
A: We want to share the many academic and extracurricular opportunities that we offer at PRISMs and that make our students so desirable to the best universities in the US and abroad.
Q: Can I attend without R.S.V.P.?
A: Yes! You are welcome to join us. You are more than welcome to register by completing the PRISMS Information Event Registration Form
Q: Can I bring my child with me?
A: Yes. All family members are welcome.
Q: Where shall I park?
A: We have parking space on campus and will have student ambassadors providing parking directions.
Q: Who shall I talk with if I have any questions before the event?
A: Please feel free to call (609) 454 – 5589 with any questions and for more information.
We look forward to seeing you there!