PRISMS Students Win Third Place in the 2021 NJ Regional Science Bowl Competition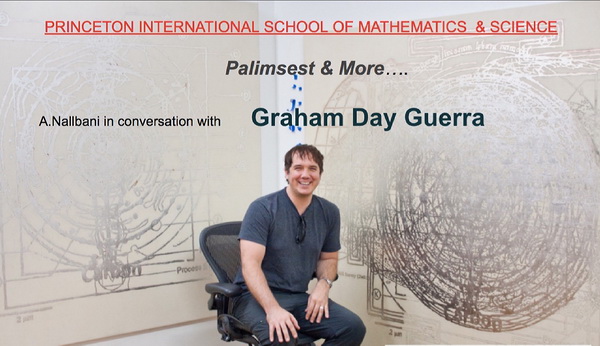 PRISMS is excited to have New York-based artist Graham D. Guerra talking to the community on Wednesday. Being invited by Mr. Nallbani, artist and art teacher at PRISMS, Mr. Guerra is familiar to many students here who have met him during previous visits and exhibitions. He is sharing with us insights to his research process, interdisciplinary approach on the selections of the subjects , and some of the reasons beyond the materials used in his art and design works.
Graham Guerra received his B.F.A at Rhode Island School of Design/European Honor Program in Rome, Italy and received his M.F.A. at Yale University, Connecticut. Guerra has professional experience having worked as a Visiting Lecturer at Pratt Institute and New York Academy of Art, an Artist Assistant for Rudolph Stingel, Mel Bochner, Matthew Barney, Tom Sachs, Special Exhibition Design Staff at the Brooklyn Museum, as a lecturer/critic at Rhode Island School of Design, Teaching Assistant at Yale School of Art and Rhode Island School of Design and as a Visiting Artist Program Coordinator at Yale School of Design. Guerra has participated in many solo exhibitions including Graham Day Guerra at Ox Bow Gallery in Saugatuck, MI in 1998, After the Party at Jack the Pelican Presents in Brooklyn, NY in 2004, Pairidaeza at Eden Rock Gallery in St. Jean, St. Barths in 2012 and Palimpsest in Princeton International School of Mathematics and Sciences Princeton, NJ in 2014. For more information about Mr. Guerra's work, please visit http://www.grahamguerra.com/.