Colin Y. Receives Scholastic Art & Writing Awards 2020-2021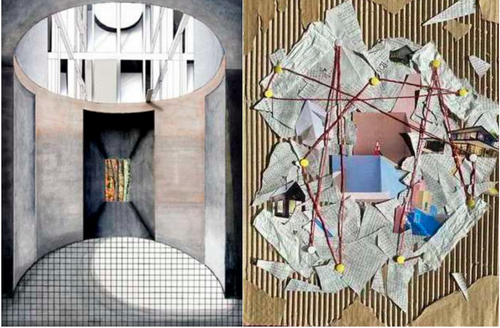 PRISMS junior Colin Y. recently received the Golden Key in Architecture & Design, and Silver Key and Honorable Mention in mixed media, awarded by the Scholastic Art & Writing Awards, the nation's longest-running, most prestigious recognition program for creative teens. Students' entries are blindly adjudicated by some of the foremost leaders in the visual and literary arts, and Jurors look for works that exemplify the Awards' core values: originality, technical skill, and the emergence of personal voice or vision.
Colin's work displayed great knowledge of the fundamentals of art, architecture and design, and the ability to push the boundaries among different subjects, taking risks and facing new challenges, while still being true to himself.
He is one of many examples of the PRISMS' student body who explore their creativity as an important part of their development and their future, in the school's unique, high-level "STEAM" academic curriculum.