Congratulations, Class of 2021!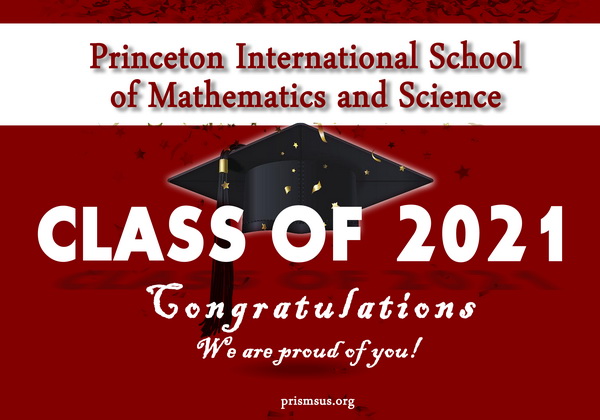 Congratulations to the PRISMS Class of 2021! We wish you all the best with your future endeavors and good luck to you with your continued education at the following institutions:
California Institute of Technology
Carnegie Mellon University (2)
Cornell University, School of Architecture
Illinois Institute of Technology
Massachusetts Institute of Technology (4)
New York University
Northwestern University (2)
Purdue University
Rutgers University, 6-year Pharm. D. Program
Stanford University
Tufts University
University of California, Berkeley
University of Cambridge (2)
University of Chicago (2)
University of Illinois, Urbana-Champagne (2)
Yale University
We are proud of you!