Congratulations, Class of 2022!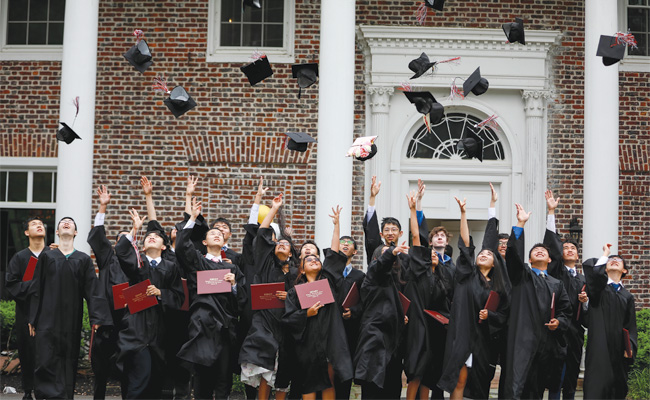 Congratulations to the graduating seniors of PRISMS' Class of 2022! An overcast morning did nothing to dull anyone's mood during the momentous and historical graduation of our 7th class of seniors. With many of the international students' parents unable to attend, the School fashioned a hybrid graduation ceremony that welcomed Board members, dignitaries, parents, and other guests from China and other points afar online, while local parents, grandparents, guests, faculty, staff, students, and alumni witnessed the ceremony in person.
We wish all of the Class of 2022 well on their great adventures ahead, which will commence next fall at the following colleges and universities.
Carnegie Mellon School of Computer Science

Carnegie Mellon University (2)

Claremont McKenna College

Cornell University

Duke University

Emory University (3)

Massachusetts Institute of Technology (2)

Penn State University

Rice University

Rutgers University, 6-year Pharm.D. Program

University of California, Santa Barbara (2)

University College London

University of Illinois Urbana-Champaign (2)

University of Pennsylvania

University of Pittsburgh

University of Southern California

University of Virginia