PRISMS Junior Works to Track Down an Invasive Species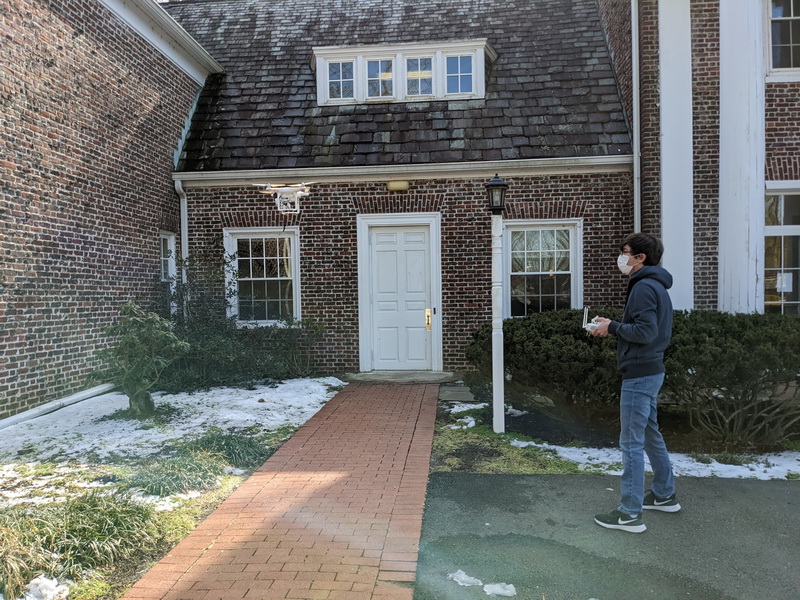 Joseph M., a PRISMS junior, is working on a device that will help detect spotted lanternflies. His work has been recognized by the Research Science Institute (RSI) program at MIT, where Joe was recently admitted along with 79 other high school students from around the world.
Spotted lanternflies are an invasive species with harmful effects on the environment, as well as the agriculture and timber industries. They first appeared in Pennsylvania in 2014 and have spread in the Mid-Atlantic since. These lanternflies feed on the sap from trees, resulting in their deaths. They also excrete "honeydew," which can block light, attract other harmful insects, and foster the growth of black mold. Joe had not seen any spotted lanternflies in the Princeton area until last spring, when he noticed some in his neighborhood and still more in other parts of Princeton. Early detection of spotted lanternflies is crucial in preventing its spread.
A paper by the Pennsylvania Department of Conservation and Natural Resources showed that Spotted Lanternflies are detectable using thermal imagery during the night. With that in mind, Joe plans to mount thermal cameras on a drone to detect them. Currently, Joe is using a digital camera and interpolating its images for such a purpose.
Joe's project is an ongoing research study at PRISMS under the mentorship of engineering teacher, Adam Kemp.