PRISMS Students Win Third Place in the 2021 NJ Regional Science Bowl Competition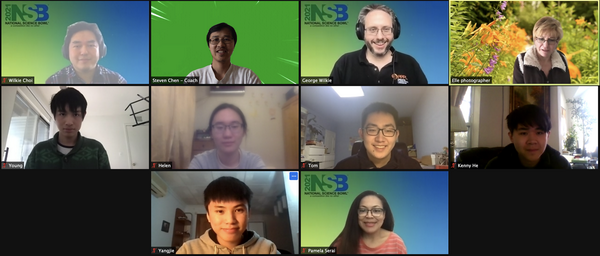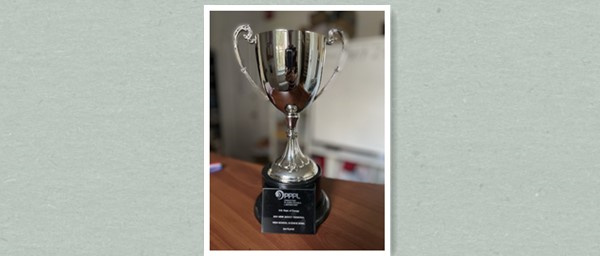 Recently, PRISMS competed in the New Jersey Regional Science Bowl, a fast-paced, buzz-in-style competition consisting of questions from different science disciplines. Hosted by the Princeton Plasma Physics Lab and running online this year due to the pandemic, the competition featured 32 teams from New Jersey, and the PRISMS' science bowl team managed to claim third place.
The National Science Bowl, sponsored by the U.S. Department of Energy (DOE), is a nationwide academic competition that tests students' knowledge in all areas of science and mathematics. Middle and high school student teams consist of four students, one alternate, and a teacher who serves as an advisor and coach. These teams face-off in a fast-paced question-and-answer format, being tested on a range of science disciplines, including biology, chemistry, earth science, physics, and math. The top team from each regional competition wins an expense-paid trip to the national competition in Washington, D.C.; trophies are awarded to the 1st, 2nd, & 3rd place teams.
Coming from China, Spain, and the US, PRISMS' team consists of five students, Yang Jie Lin Hu (captain), Young Zhou, Tom Wang, Helen Jiang, and Kenny He. Each team member contributes their expertise. The team's efforts to prepare for this competition included practicing questions each week, getting used to the format, and just staying awake until 5 AM in China on the competition day. In the end, all of their efforts paid off.
"I am very happy with the performances and contributions of not only the five people on our team, but also of my many other peers who actively participated in our practices, and especially grateful of our question reader attending every week and guiding us throughout. As a student-run team, I feel like I have learned a lot when it comes to pushing myself and my peers," described Yangjie. "Unlike other serious Olympiad-style competitions that PRISMS students are already good at, the science bowl is new to us, but it is no less intense or fun. We enjoyed the intellectually challenging questions and the process of solving them together, and we have improved significantly in the past year. So join the team if you're interested, and let's advance even further," said Helen. "Science bowl has been an amazing experience for me. In addition to learning more knowledge across different science areas, I became faster at extracting knowledge, worked collaboratively with teammates — and most importantly — had great fun playing with my peers!" said Tom. "The occurrence of the National Science Bowl bestows upon me a unique type of ecstasy. Notably from, this experience, a humble individual understands that disconnected minds are ultimately finite. To unleash the unfathomable potential of dexterity and knowledge, humans shalt associate with and complement one another. Among the infinite cosmos, the organic life forms we relate to the most are ourselves, after all. The National Science Bowl, then, shalt be an Arachne, weaving its intricate web to unite its participating members and breaking the ambers of lonely spirits to free the expression and exchange of intelligence; truly an educational lesson, worth appreciation," says Young.
We thank Jack and other peers who worked with us for practicing and preparing in the past few months. We also thank Dr. Chen for his support and encouragement during the competition season and on the competition day.
This has been one of the most fun competitions that we have participated in, and we hope that our success will continue, maybe even claiming the second or first place title!
More information about the New Jersey and National Science bowl could be found:
NJ Regional:https://www.pppl.gov/education/science-education/programs/new-jersey-regional-science-bowl
National:https://science.osti.gov/wdts/nsb