Congratulations, Class of 2023!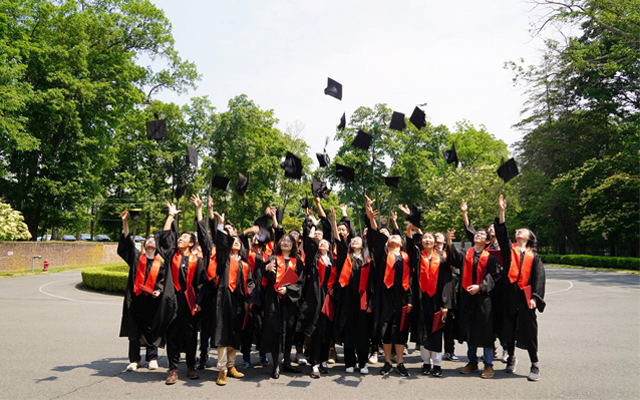 On Saturday, June 10, blessed with near-perfect weather conditions, PRISMS celebrated the graduation of 26 seniors in its Class of 2023. Staged in a tent behind PRISMS' main building, the hybrid ceremony welcomed students, families, and trustees in person and online. The ceremony featured a keynote address from the Board Chair and Head of Schools, which preceded a vocal tribute by a group of underclassmen. Each senior received their diploma after a faculty member delivered a special reflection on their behalf.
Seniors Oliver G., Jason M., Lucas J., Joseph M., and Melinda P. spoke on behalf of the graduating class, and the community enjoyed a lively brunch reception followed by a visit from the ice cream truck. PRISMS is eager to thank the many people who helped make today extra special for our graduates, including the facilities team, the students of the Audio Video Club, student volunteers, and the many administrators who came together to deliver a seamless celebration.
We bid farewell to the Class of 2023 with our best wishes and every confidence in their future success!