Dogs and Ice Cream Delight PRISMS Students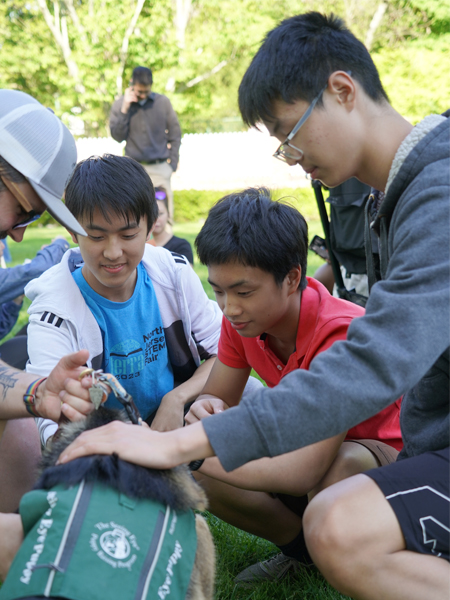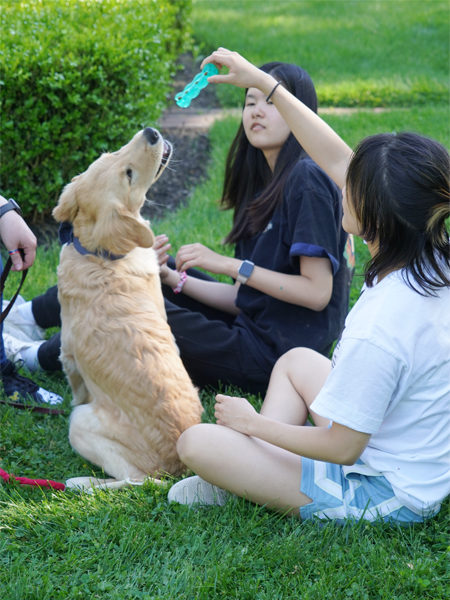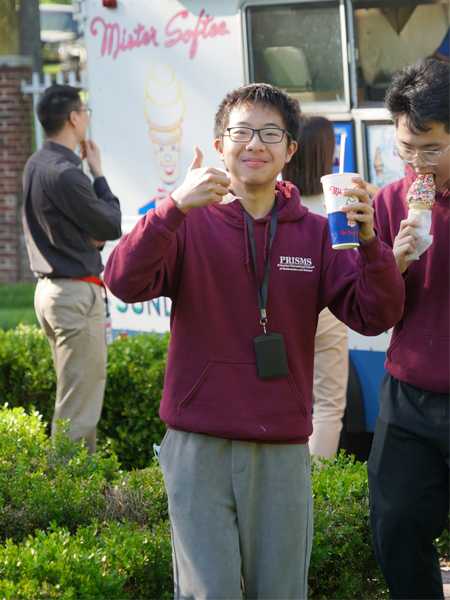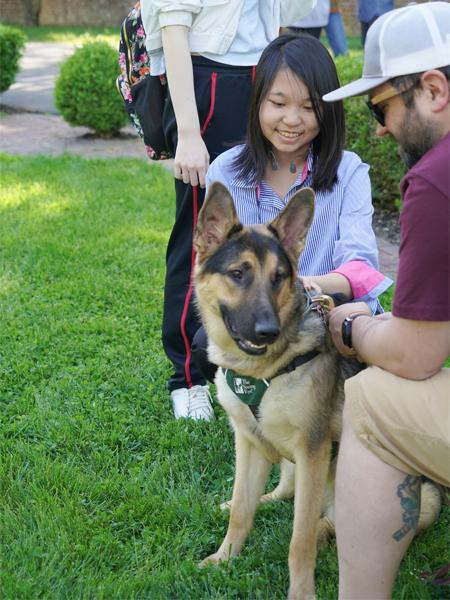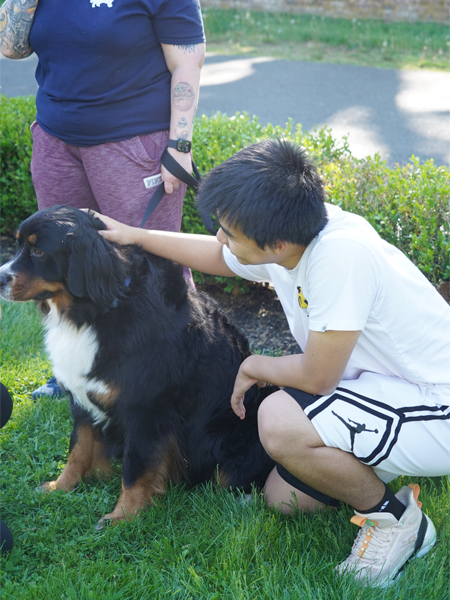 On Monday, May 8th, PRISMS welcomed five very special canine visitors to campus: Patron, Tula, Ice, Fargo, & Ranger. The students were excited to see Patron & Tula, returning visitors to PRISMS. They were also excited to learn about Ice & Fargo, who are Seeing Eye Dogs in training. These therapy dogs brought smiles and comfort to all who attended and helped the students relieve some of their stress as they began their second week of AP exams.
Midway through the event, the students were surprised with a special treat, a Mister Softee ice cream truck, courtesy of the Office of Admissions and the Student Life Office. Ice cream from Mister Softee was a huge hit and brought even more joy to the afternoon.