PRISMS Faculty Engage in Groundbreaking Nanotechnology Activities at the University of Pennsylvania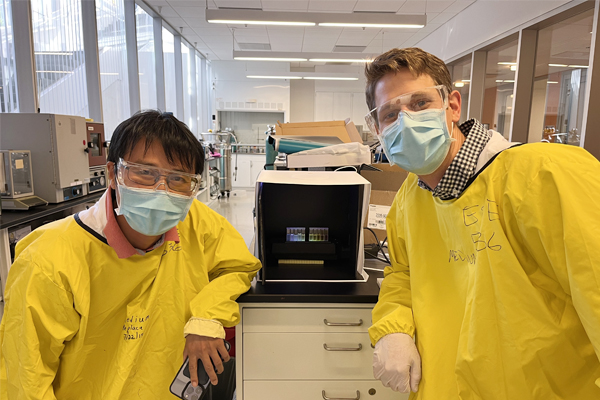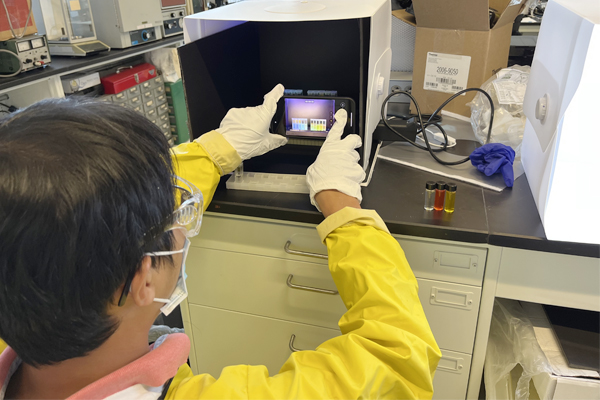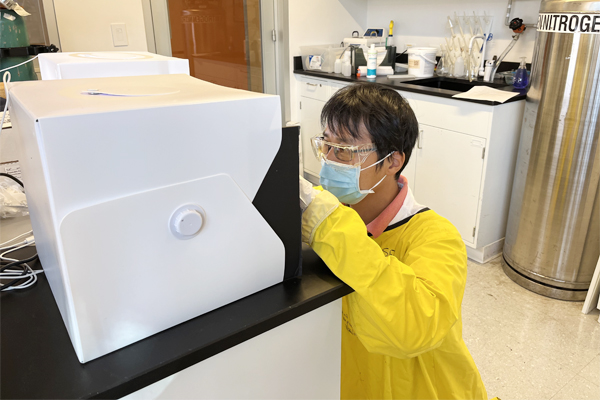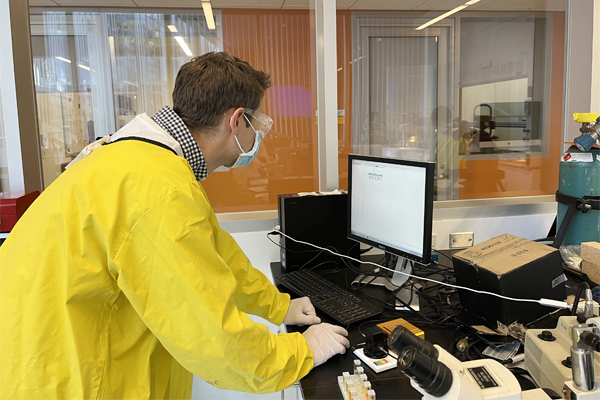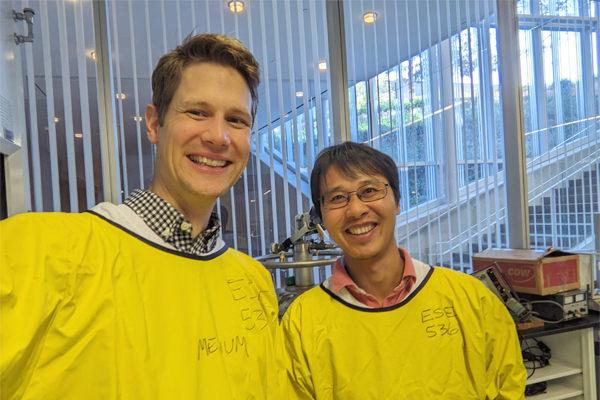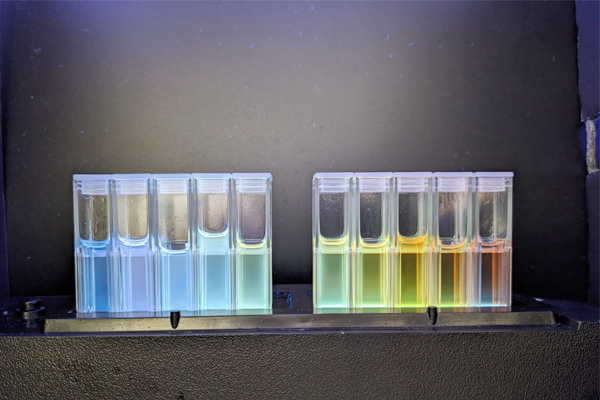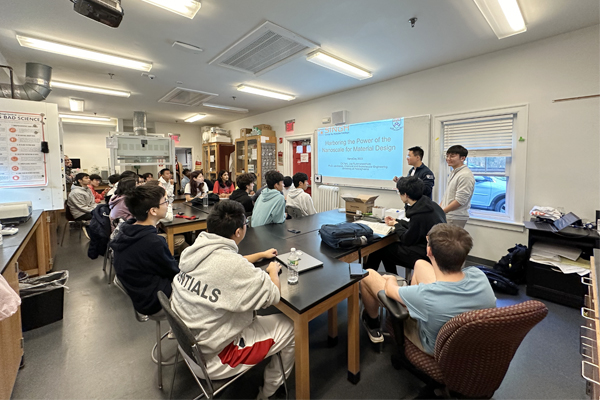 PRISMS participated in the recent annual Nanoday activities hosted by the Singh Center for Nanotechnology at the University of Pennsylvania. During the event, two PhD students from Professor Daeyeon Lee's Lab at Penn, Joe and CK, visited PRISMS to deliver an engaging talk, "Harnessing the Power of the Nanoscale for Materials" to PRISMS' research students. Their thoughtful presentation and the students' probing questions fueled a rich, meaningful conversation between the presenters and students.
Dr. Steven Chen and Mr. Adam Kemp also had the opportunity to visit the University of Pennsylvania and participate in a laboratory session focused on synthesizing quantum dots. These semiconductor nanocrystals, only a few nanometers in size, possess remarkable size-dependent optical and electronic properties, were the stars of the recent Nobel Prize work in Chemistry in 2023. Dr. Chen and Mr. Kemp were graciously hosted by Dr. Gyuseok Kim, the Director of Workforce Development at the Singh Center for Nanotechnology at Penn, where they embarked on the exciting process of synthesizing cadmium selenide quantum dots from scratch, and gained valuable insights into this cutting-edge science. Upon their return to PRISMS, Dr. Chen and Mr. Kemp shared their synthesized samples with the community, hoping to promote awareness not only about the Nobel Prize-winning work and the essence of scientific discovery but also the importance of interdisciplinary collaboration. Both Dr. Chen and Mr. Kemp considered this experience to be a tremendous opportunity for their professional development and look forward to incorporating quantum dot synthesis and its practical application as a focus of future student research.