19 Days, 19 Lambert Drive, 19 Works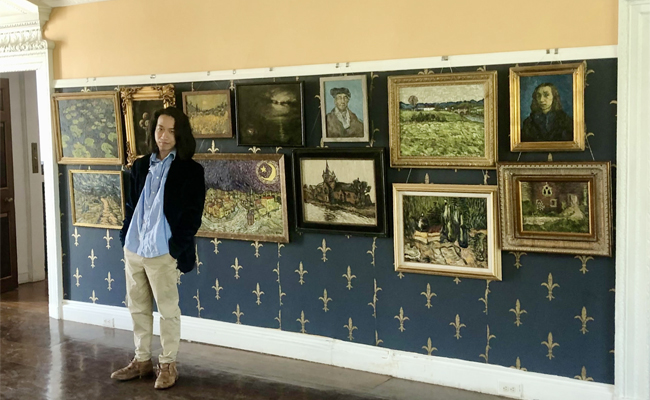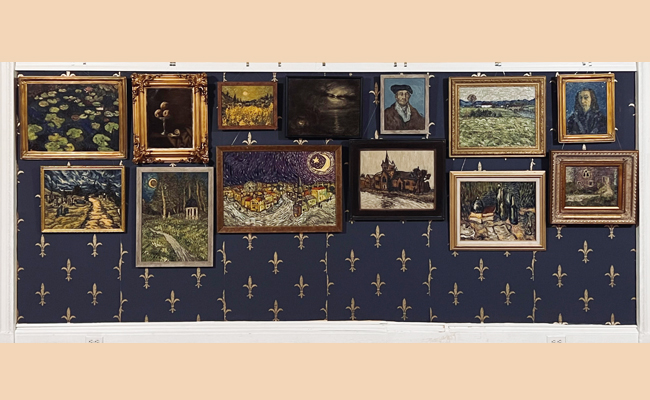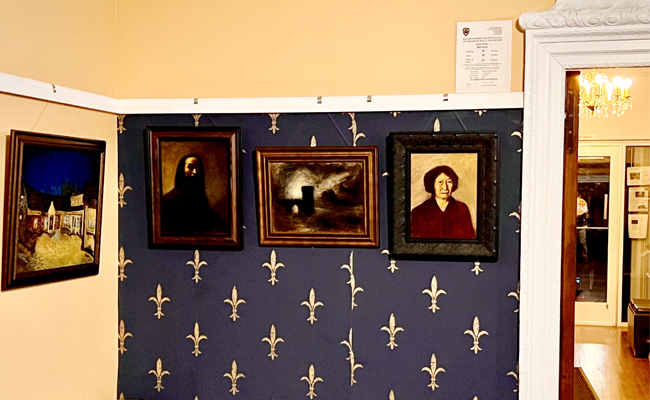 PRISMS is pleased to present a solo exhibition of paintings by Oscar J., Class of 2023.
Paintings in this show cover Oscar's senior year since the fall of 2022, highlighting his approach to painting, with a relentless curiosity to discover new paths of expression. While some of the works depict the subject with realistic precision, others are built in a looser and more impressionistic approach, embracing the ability of the artist to catch nature moments most magically. Oscar's landscapes, still lifes, self-portraits, and of those close to him transport us with candor and familiarity to absorb a journey filled with memories, observations, poetry, and classical music.
This show is Oscar's second solo show at our school. In the spring of 2022, Oscar built his first show around his drawings and preparatory sketches for his industrial design projects and research in engineering and music. Since his first year, Oscar has been a very active member of the artistic community, leaving his mark in numerous school events, shows, concerts, interdisciplinary projects, and excellent collaborations with peers and individual research.
Oscar's work often surprises us with his ability to depict light, texture, details with the exactitude of Renaissance painters and rebellious approach of Modern artists (Van Gogh being one of them). Through intense concentration and profound observation and sensitivity, Oscar takes us on a tour of chronicles of his journeys filled with reflection on the overlooked surroundings, often discarded instances, that grow to be so special under his guide.
When you get here, get ready for a treat of your eyes and soul!​​
By​ ​​​​Alkan Nallbani,​ Art Teacher​