Teacher Appreciation Week at PRISMS!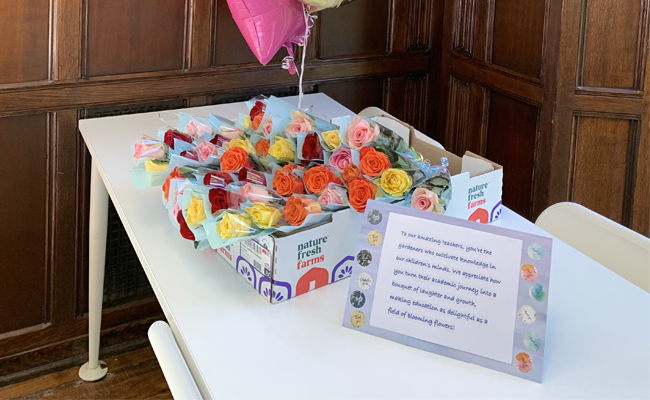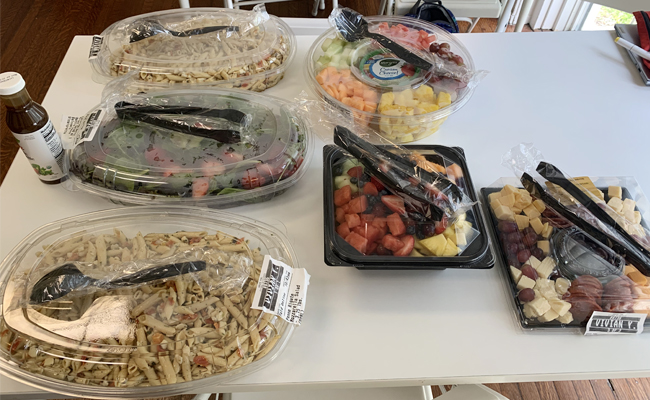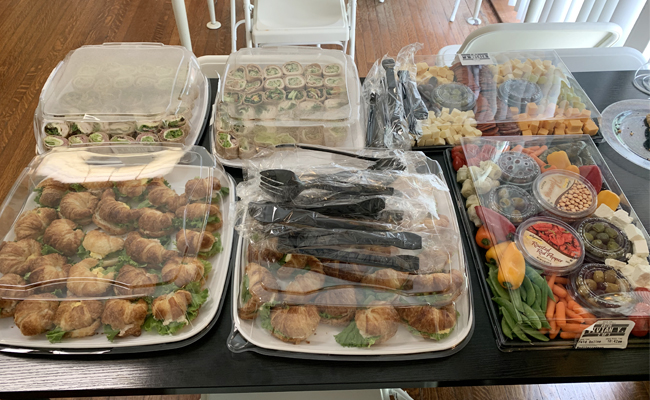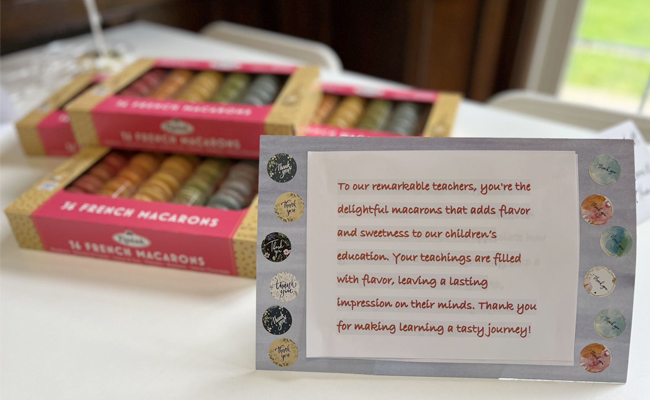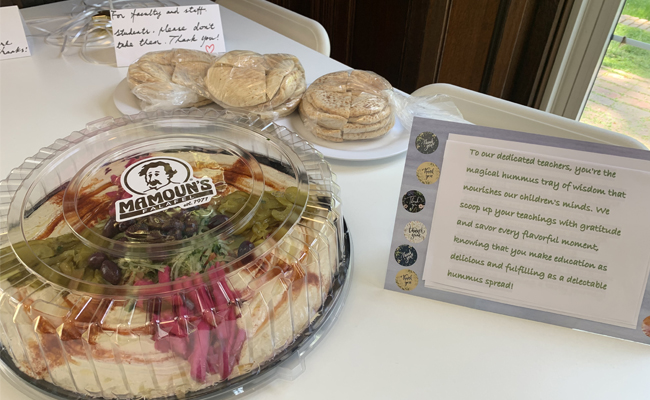 From May 8 to May 12, our dedicated parents showered our exceptional teachers with heartfelt appreciation through a week-long celebration filled with thoughtful gifts.
Each day was a delightful surprise as parents sent in different gifts to express their gratitude. Monday started the week with a burst of color as beautiful flowers adorned our teachers' desks, spreading joy and warmth throughout the school.
On Tuesday, our teachers were treated to a sweet indulgence with a delightful assortment of macarons. These delectable treats provided a delicious pick-me-up, reminding our teachers that their hard work and dedication are truly appreciated.
Wednesday brought a flavorful surprise as parents arranged a tempting hummus tray, offering a savory treat to fuel our teachers' energy and show them how much they mean to us.
Thursday was a day of indulgence as parents sent in mouthwatering cookies and brownies, filling our teachers' hearts and bellies with joy. These homemade delights truly conveyed the love and appreciation that our school community holds for our educators.​​
Finally, on Friday, our parents went above and beyond by organizing a special full lunch for our teachers. The spread included a variety of local delicacies and fresh fruits, providing a culinary adventure and a feast for the senses. Our teachers were able to relax and savor this thoughtful gesture, feeling the gratitude and support from our entire school community. ​​
Accompanying each gift, heartfelt notes of thanks and appreciation touched the hearts of our teachers. The entire faculty and staff were deeply grateful for these kind gestures from our parents. The recognition and acknowledgment they received during Teacher Appreciation Week reaffirmed their passion for teaching and the impact they have on the lives of our students.​
At PRISMS, we believe in the power of collaboration between parents and educators. Teacher Appreciation Week served as a beautiful reminder of the strong partnership we share, ensuring the success and well-being of our students. We extend our sincere thanks to all the parents who made this week truly extraordinary, showing our teachers that their dedication and hard work are valued and cherished.