The Philly Pops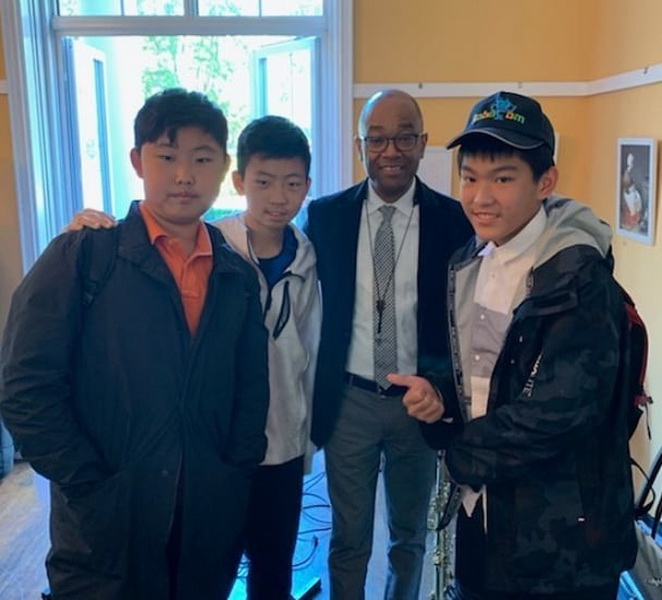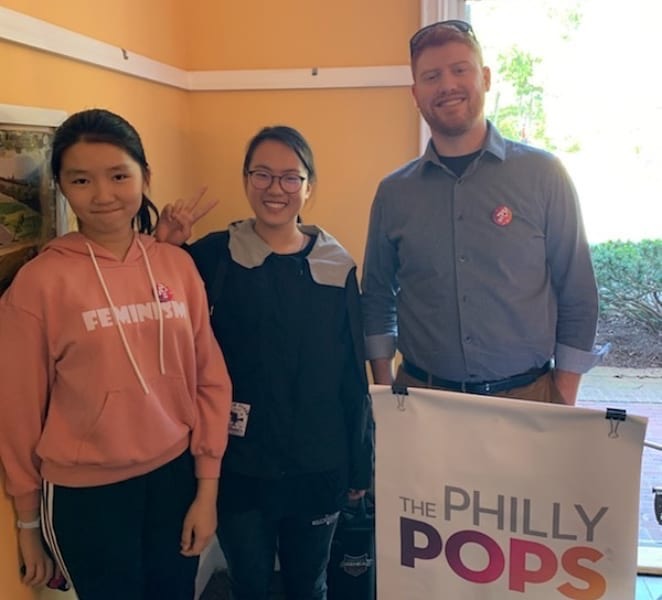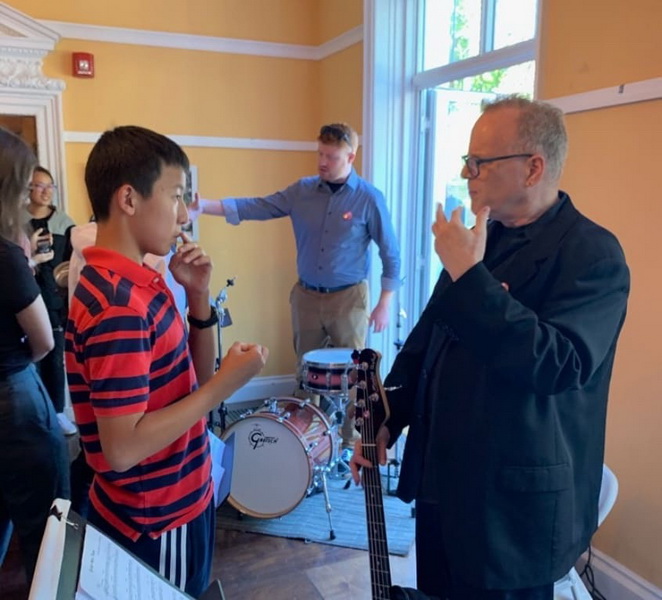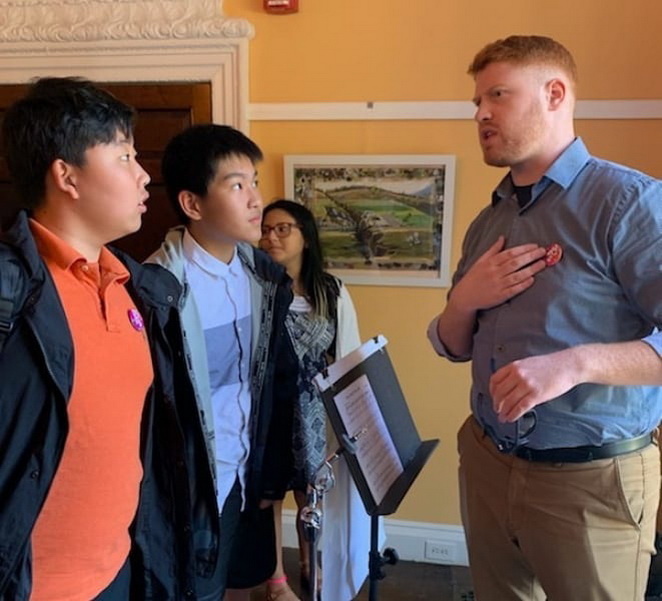 This year, PRISMS was one of the three local schools to be chosen for an outreach program with the Philadelphia Pops Orchestra, known colloquially as "The Philly Pops." The outreach program is organized and sponsored by the Lawrence Rehabilitation Center in Lawrenceville. The outreach program consists of two concerts: a concert here at PRISMS by a quartet of musicians from the Philly Pops, as well as a concert with the full orchestra and vocal quartet Spectrum at the Trenton War Memorial Patriots Theater.
Both concerts were great! Each was memorable and special in their own way. The concert at PRISMS by four musicians – saxophone, bass, keyboard, and drums - was intimate, and featured improvised jazz renditions of famous movie songs, such as "Circle of Life from The Lion King, and the theme from Forest Gump. In addition to performing, each of the four musicians shared details of their professional journey as musicians, and took questions from the audience.
The Trenton War Memorial concert was billed as "The Best of Motown," and featured the all male vocal quartet Spectrum, as well as the full Philly Pops Orchestra. Spectrum is a legendary singing group who have received a star on the Las Vegas Hall of Fame. The combination of the vocal harmonies of Spectrum with the sound of the full Philly Pops Orchestra was incredible. The music was delightful, and fun, and the audience was encouraged at various points to clap and sing along. Some of the highlights included an a cappella performance of Billy Joel's "The Longest Time," as well as hits from the Jackson Five.